This would be the no-makeup look.
I found a local guy who mainly shoots... well, frankly, he mainly shoots "bait pics" for guys' online dating profiles. I thought he might be a good match for a particularly buff friend of mine (who happens to be a personal fitness trainer and bodybuilder), and he was eager to diversify his portfolio.
I was right; we had a blast.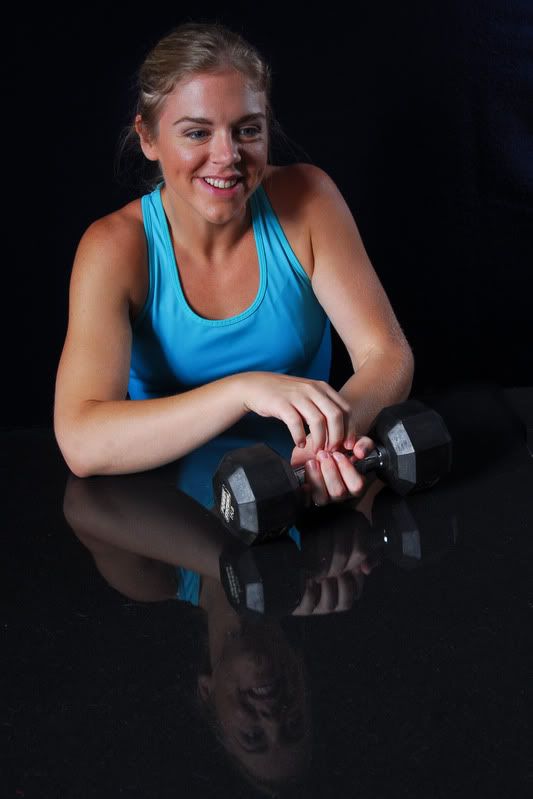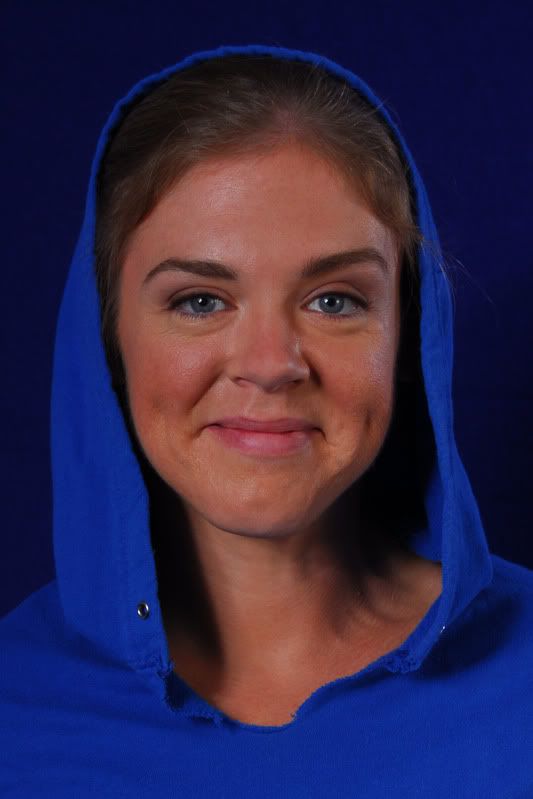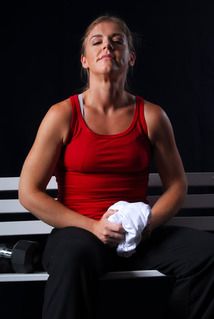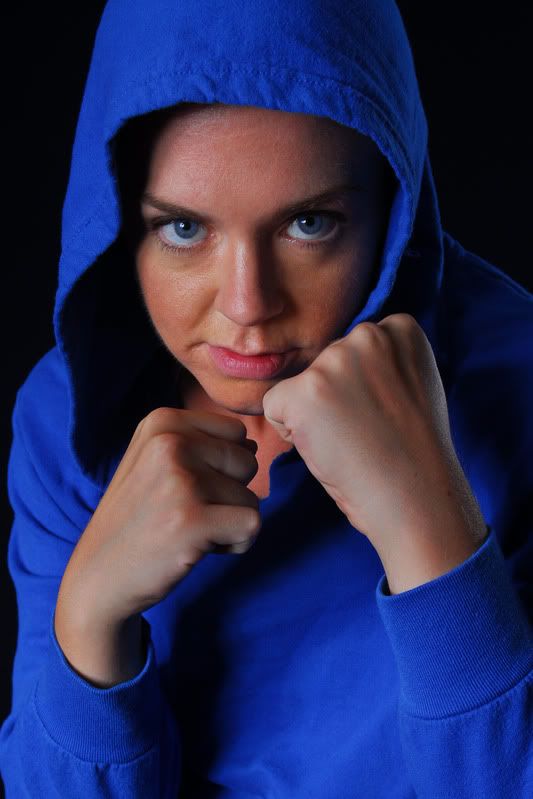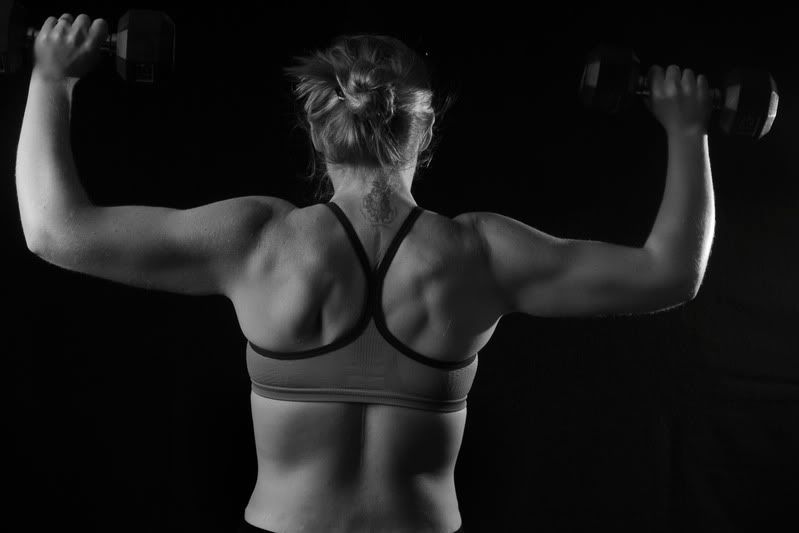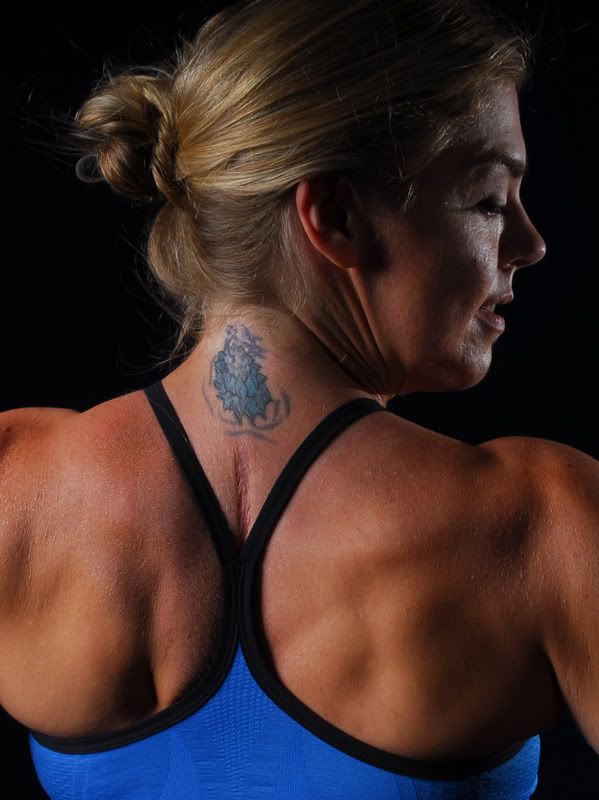 Holy shit, tough babe, right? Well, then he made her jump up and down, and we got this: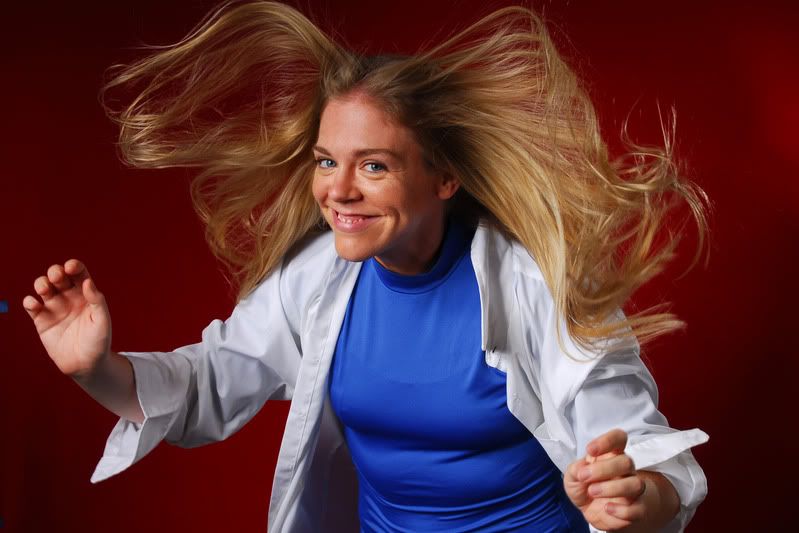 Bahahahahaha. Love it. Then I manned the wind machine (when I wasn't blotting her forehead I was adjusting backdrops and holding up light reflective panels and generally playing photo grunt):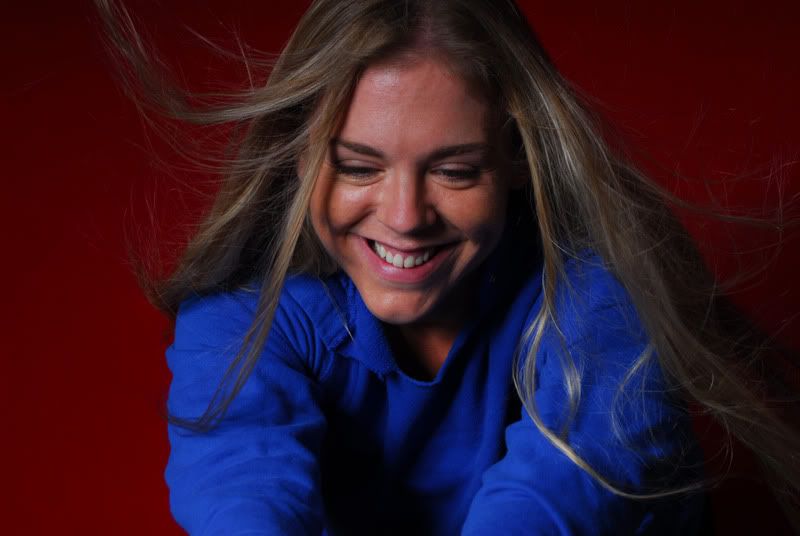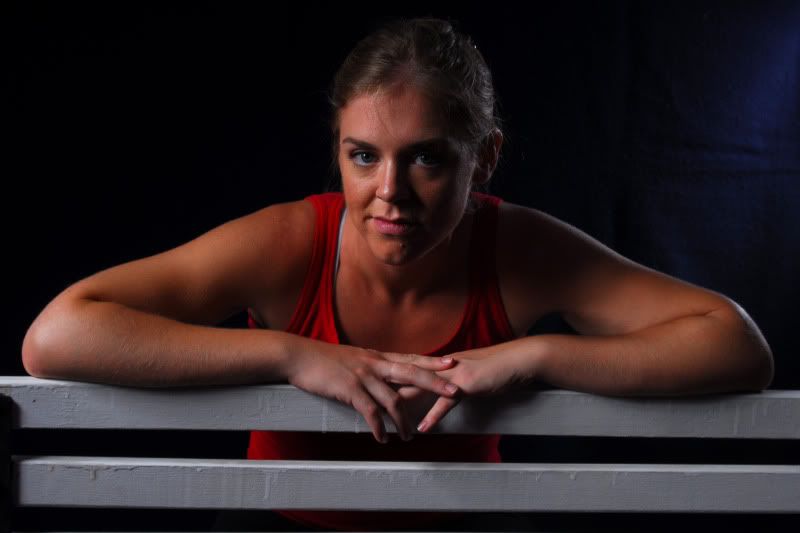 And one more of the makeup: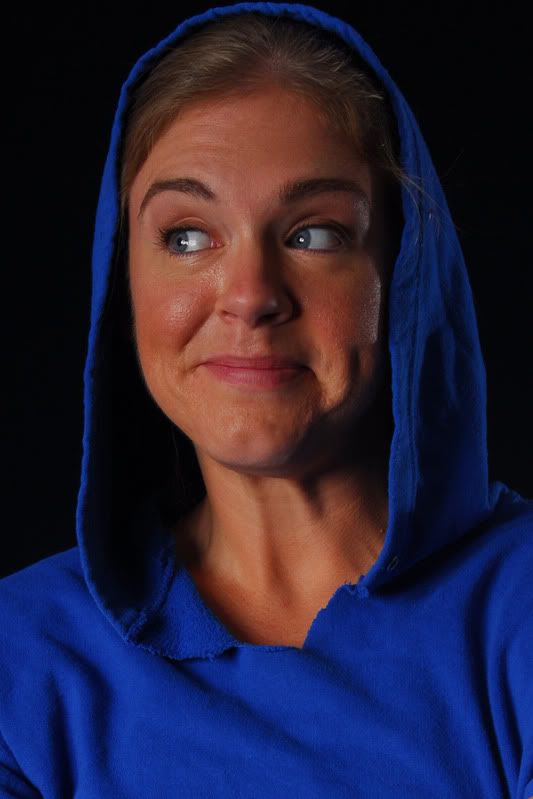 Of course, since the theme was very
Personal Best
, you have to look pretty closely to tell that she's wearing makeup at all. And she is - a full face, in fact. (Foundation that was invisible
even close-up in Photoshop
; SO GLAD I bought the Graftobian HD cream foundation palette!) I spent about 45 minutes making her up... her eyes were very neutrally enhanced and her lips stayed bare, but I had to match her face and neck to the deep tan of her arms and chest, so that was a good exercise. (So to speak.) The no-makeup look is a good stretch for me. (Again, with the gym puns.) The photographer kept saying "don't overdo it - she wouldn't wear makeup to the gym!" (well, unless she were me, because I'm insane). I think that the results bring out her features JUST enough without looking particularly makeuppy. What do you think?
It was definitely an unusual experience from a working-with-a-photographer perspective. Very few photographers would encourage us to hang out for a few hours while he sorted through the images, picked out the best ones, and edited them in Photoshop. In terms of face 'shopping, we kept him honest - just a few skin bumps here and there were smoothed. But being able to collaborate on that whole process was a rare treat, especially because I didn't want her to be completely pore- and line-free, since it wasn't a glamour shoot or anything.
It was so much fun, and I'm psyched to do lots more - different themes, of course. Makeup you can actually see, at least sometimes. Whee!