Face of the (yester)day
I've been such a makeup slacker (and blogger) lately. The daily morning rush to get my car warmed up/de-iced during the winter severely cuts into my makeup time, so for weeks, with few exceptions, I've just been doing the face-cheeks-brows-Urban Decay 24/7 liner-lashes-lips looks. It's like a special day when I wear eyeshadow at all. I need to start getting up earlier, ha!
I did doll up a tiny bit on Monday, but it was still a rush job - I didn't even bother concealing the fabulous breakout I've been slowly recovering from.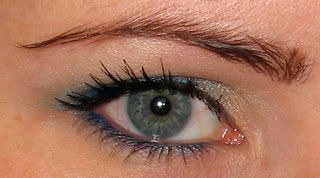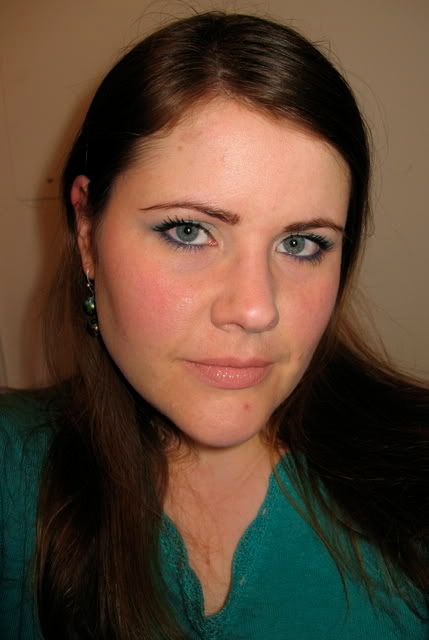 I know lots of people are somehow offended by the matchy-matchy makeup-to-clothes thing, but whatever - I think it can look nice. So there.
I used... yet again, mostly MAC:
Moistureblend foundation, NC15
Moisturecover concealer, NC15 (but clearly not enough of it)
NARS Desire blush over MAC Sweet William blushcreme
NARS The Multiple in Copacabana
Jordana brown pencil + Clear Great Lash (brows)
Urban Decay Primer Potion
Modest Tone
Shimmermoss
Prussian (outer corner/crease and over liner)
Circularity (browbone highlight)
UD 24/7 liner in Deviant, liner
Cover Girl Volume Exact mascara
3N lipstick
Saplicious lip gelee
I'm really pleasantly surprised by 3N - it just might be my perfect "nude." I find myself a lot more drawn to it than I do to my much-neglected Hue, which always seems to need editing. Time to swap!