I guess we might call this Caique-inspired makeup...
I feel like that photo just needs some advertising copy on the left... "How bright is YOUR world?" or something to that effect, maybe advertising fabric softener or something. Totally commercial!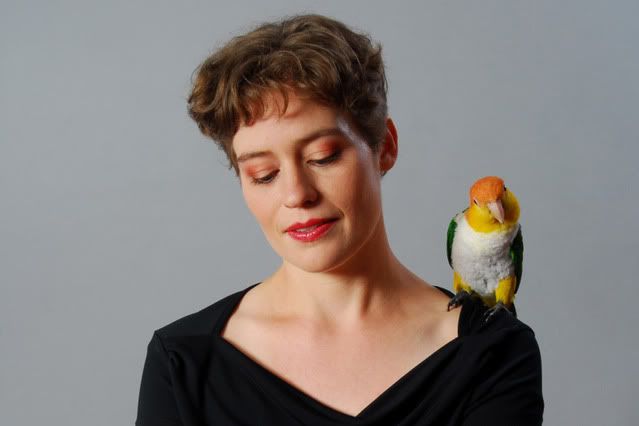 I love how the bird tilted his head at the same angle. He was a ham.
I used the same Graftobian cream foundation palette I've been using on everyone, the same peach-y La Femme blush I've been using on everyone, MAC and Makeup Forever oranges, peaches and browns on the eyes, and MAC Gingerroot liner + Sephora 433 991 on the lips.
But honestly, this shoot wasn't about the makeup. It was just a bonus.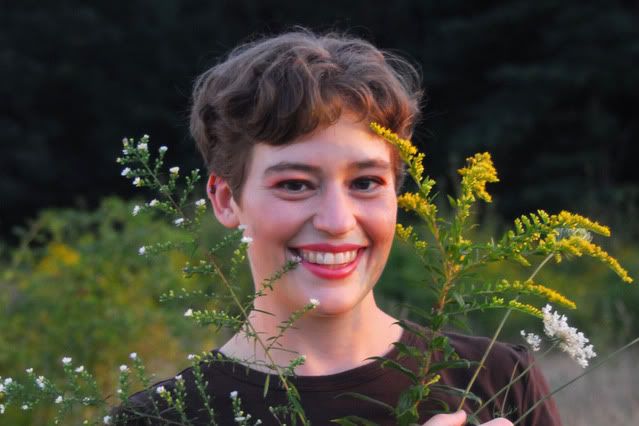 I love how cooperative my friends have been about my attempt at racking up photoshoot experience. It's a good thing, too, because I'm scheduled to make up an "agency-standard" model in Boston on Friday for an editorial-fashion-inspired type of shoot. Eek!